Welcome from Dakota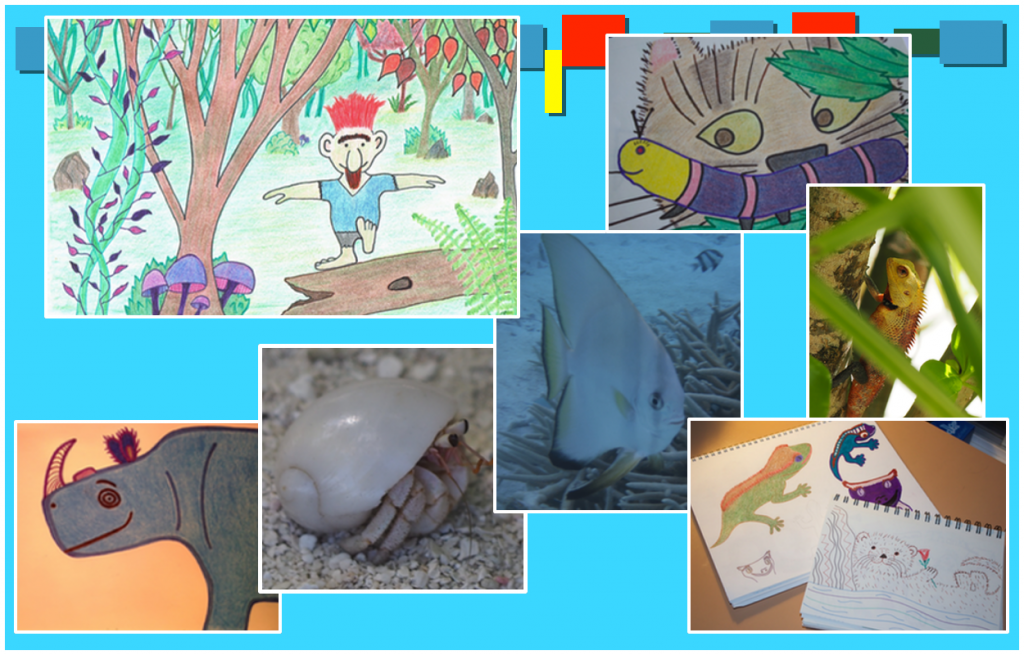 Welcome! I'm Dakota – writer, artist, mom, wife, lover of dogs, cats, geckos, sloths – well – all animals, really. Even slugs.  Much of my childhood was spent playing with a family of stuffed chimpanzees, and dressing up pretending that I was one, too.  As an adult, I managed dressing as a human being, being responsible, holding down office jobs of varying responsibility and importance, even going to law school and passing the bar, but rarely did I get to utilize my creativity or artistic skills.
Then, one day, Fluffy, the Sumatran rhino pictured above, insisted on being released from my imagination.  As you might guess, once you release a rhino into the world, there are bound to be consequences.  It ends up she has friends, and they all have amazing stories – and much to my surprise – SUPERPOWERS!
I now spend most of my days writing, illustrating and producing videos.  I love animals and nature, and want to share these things with the world.  While I believe education is a piece of what I do, the most important thing I want to do is entertain people.  If I can make someone smile because Fluffy's quirky personality reminders her of herself, or because Benjamin, the marine iguana, has shown again how kind he is to his huge and sometimes misguided friend, then I have done my job.