This area highlights projects I have completed, things I am working on, and ideas about future creations.
Liz & Toby Adventures (Chapter Book Series)
These are my current pride and joy. I love writing these slightly spooky tales that were inspired by the bedtime stories I used to make up for my kids.  Much like those impromptu stories, Liz & Toby's adventures just kind of come to me as I am writing without a lot of plotting and planning on my part. Hopefully that means I am connecting with some essential truth of what these stories are meant to be – fun, adventurous, and just a little paranormal. 
The Liz & Toby Adventures are available on Amazon.
Book 1 – My Dog Sees Ghosts
Book 2 – My Cat Hears Vampires
Endangered Species Superheroes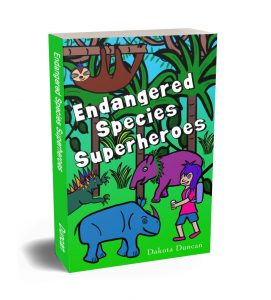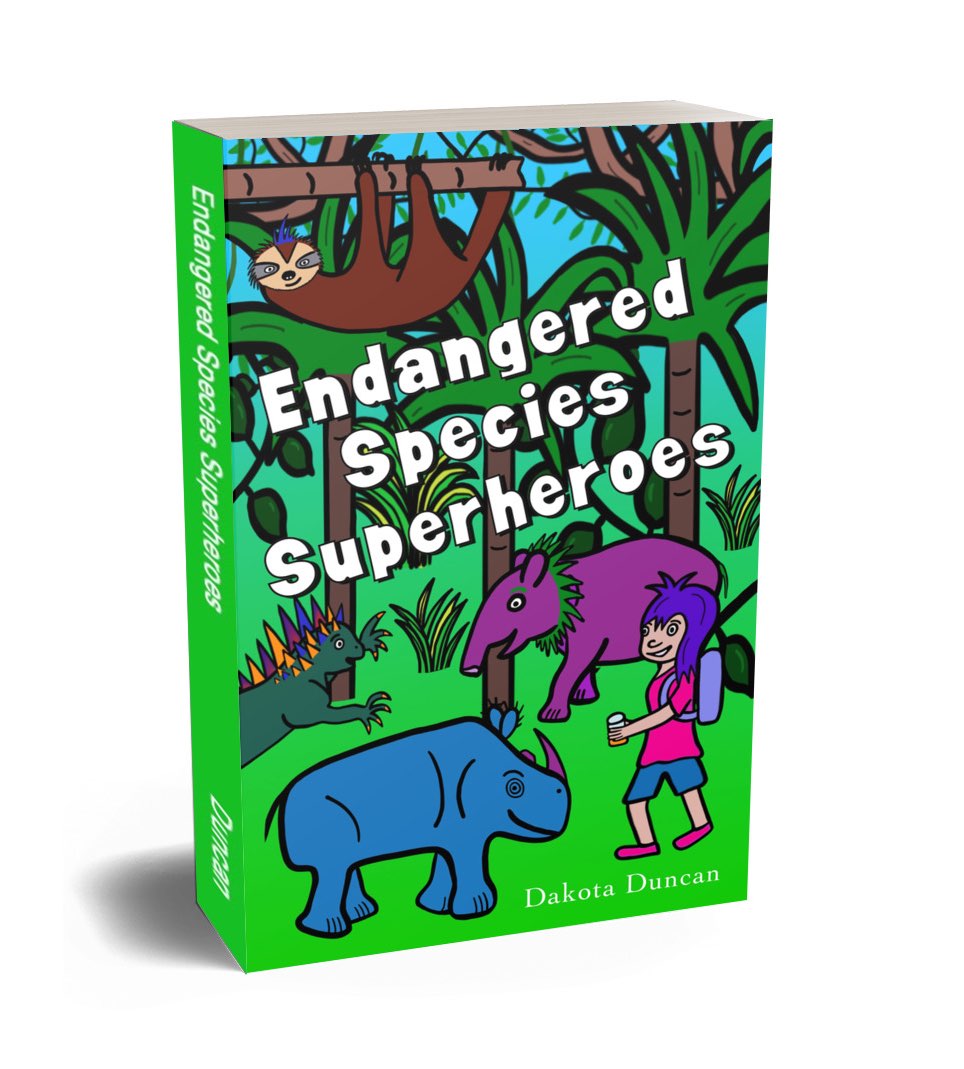 After nearly two years, my first graphic novel was finally completed and available on Amazon in March of 2019.  This was a fun book to write and illustrate. Getting to know my characters as I was drawing them was quite a journey.  I am getting wonderful feedback on this book, especially from the wildlife conservation community.  My hopes are that this book will help raise awareness of endangered species and the environment in young people, and serve as a starting point for parents to have important conversations about these topics with their kids.
From the back cover:
Teenaged Lindsey loves helping out at her grandfather's wildlife sanctuary, assisting with his research and learning all about the animals.
It's a peaceful life until evil villain Mace Zagan escapes from prison determined to destroy her grandfather and all of his research. Lindsey would do anything to help her grandfather and so would her sanctuary friends; a sloth, a marine iguana and a tapir, all of whom are undergoing some very unusual transformations.
Will their new abilities be enough to defeat Mace Zagan before he succeeds with his evil plan?
For more details, and where to purchase the book  click here.
The best way to keep up on my progress on this and other projects is to join my VIP list here: Join Now
Also consider following me on Instagram: @DakotaDuncanInk
Rising Owl Studios is the home to my first comic, Rescue Rhino, a series about a Sumatran Rhino who has the ability to project herself as the cat she truly believes she is deep down inside.  I will not be continuing this series, however, the lovable rhino/cat character now resides in a tropical jungle with The Endangered Species Superheroes.
iOS App Artwork
Rising Owl Studios has released three simple "just for fun" apps.  My wife worked on the coding, while I created the artwork and music (with a bit of assistance from my son, Kelton, who was eager to help with Garage Band).
The most recent, now a few years old, was Spooky Critters, a Halloween game.  I love Spike the Bat!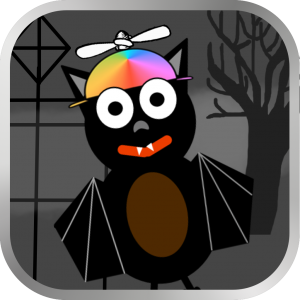 Prior to that was Copter Critters.  This is one of the three characters available.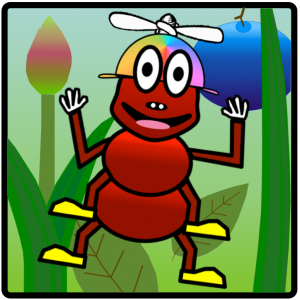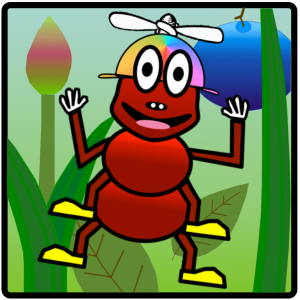 The very first was Alien Strike.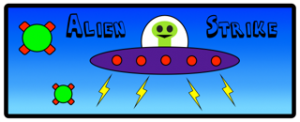 These games have not been updated, but I wanted to put them on my website as fun reminders of where I started this journey into creativity.