Join Mailing List
Yes, I want access to exclusive content and more!
Would you like a free collectible Endangered Species Superheroes pdf poster as a thank you gift (#1 in the series)?
Yes, I want a free poster, too!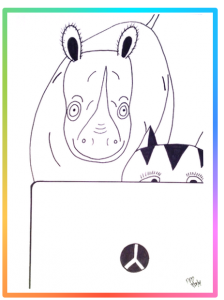 Sign up now to receive occasional messages from me containing exclusive Endangered Species Superheroes content, interesting information about wildlife and conservation, special offers on my products, plus your free collectible letter-size ESS poster.