Collect Your Free Gift
As a thank you for stopping by, you can receive a free mini comic book featuring the Endangered Species Superheroes. This is a quick glimpse into the lives of these unusual superheroes. It's perfect for fans of the graphic novel, or for those just wanting to try a sample.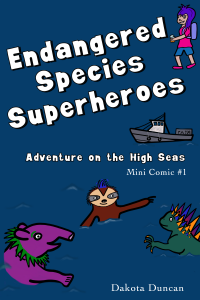 In addition to this sample comic book, I would love to send you occasional messages containing exclusive Endangered Species Superheroes content, interesting information about wildlife and conservation, and more.