Collect Your Free Gifts!
Sign up for my VIP email list and you'll receive 2 gifts that are exclusive to my mailing list.  You can't get them anywhere else! 
(Note: This list is for fans of my books. If you are looking for FREE SHIPPING from my Etsy Shop, Dakota Duncan Ink, that features high-quality gifts and apparel for dog lovers and cat lovers, click here.)
1.  LIZ & TOBY's SUMMER SCRAPBOOKS – At Liz and Toby's elementary school, their teachers always ask that they make a scrapbook over the summer to share with their classmates on the first day back to school.  This is your chance to see the photos and thoughts they included in their scrapbooks.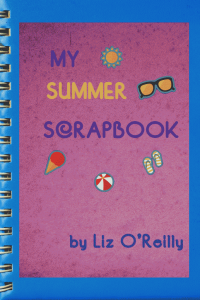 2.  ADVENTURE ON THE HIGH SEAS – A mini-comic adventure featuring the Endangered Species Superheroes team.  This is a quick glimpse into the lives of these unusual superheroes.  It's perfect for fans of the graphic novel, or for those just wanting to see what they are all about.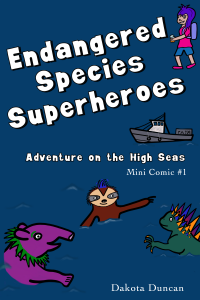 In addition to these gifts, I will send occasional messages containing containing special offers, exclusive content, and interesting information about wildlife, conservation and more.